(STORY IMAGE:KHQ.COM)
SPOKANE COUNTY, Wash. -Emergency crews continue to investigate after a single-vehicle roll-over crash on Argonne Road near Lindgren Road Wednesday evening.
Investigators say the driver drifted into oncoming traffic and struck a trailer pulled by another truck headed the opposite direction.
The truck rolled. Investigators say the man was taken to the hospital, but his condition is not known at this time. Crews on scene tell KHQ the driver's leg was amputated in the crash and that the driver is lucky to be alive.
The cause of the crash under investigation but drugs or alcohol is not thought to be a factor.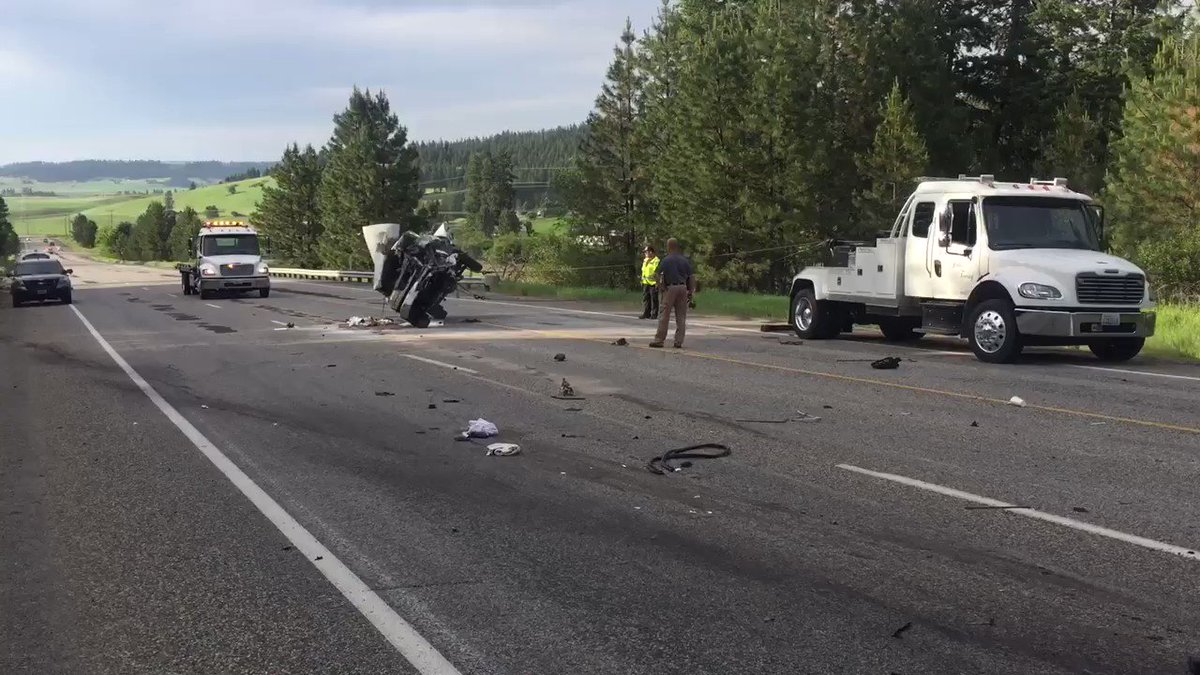 Argonne Road is expected to be blocked for several hours while the investigation is conducted. Detours are available.
Additional details were not immediately known Wednesday evening.