Supreme Court Justice Ruth Bader Ginsburg Hospitalized on Friday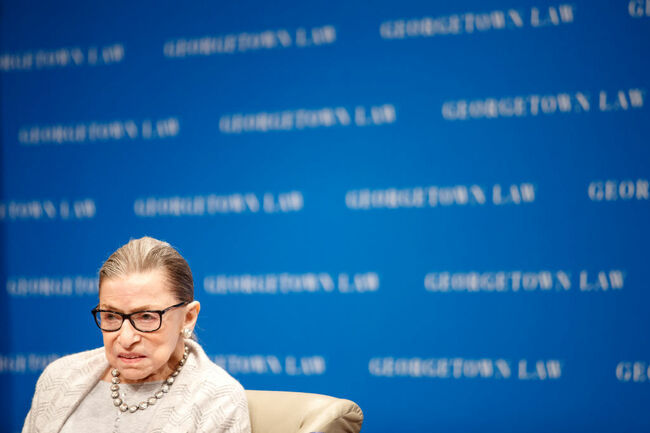 Supreme Court Associate Justice Ruth Bader Ginsburg checked into the hospital Friday night after complaining of chills and fever, the court's press office said in a release.
Ginsburg, 86, was admitted to Sibley Memorial Hospital in Washington D.C. before ultimately being transferred to Johns Hopkins Hospital in Baltimore for treatment of any possible infection, the release added. She was treated with intravenous antibiotics and fluids and her symptoms have abated, the court stated. She could be released as early as Sunday morning.
A stomach bug last week forced the 86-year-old Justice to miss a day of oral arguments, a court spokesperson said at the time.
In August, Ginsburg was treated using radiation therapy for a cancerous tumor on her pancreas, making it the fourth time she has beaten cancer in her lifetime. She first underwent treatment for colon cancer in 1999, not missing a single day on the bench. In 2009, she had her first bout with pancreatic cancer, which she has beaten back.
Last year, she fractured three ribs in a fall at her home. A CT scan at the time revealed cancerous nodules in her lungs, which were removed during surgery a little more than a month later. That surgery forced her to miss oral arguments for the first time in her career.
Ginsburg has vowed to remain on the Supreme Court for as "as long as I'm healthy and mentally agile."`
Photo: Getty Images

The Buck Sexton Show
Buck Sexton is a former political commentator for CNN, and previously served as national security editor for TheBlaze.com and host of "The Buck Sexton Show" on TheBlazeTV and TheBlazeRadio. He's a frequent guest host for The Rush Limbaugh Show,...
Read more