If You Drive in Los Angeles, the Police Are Watching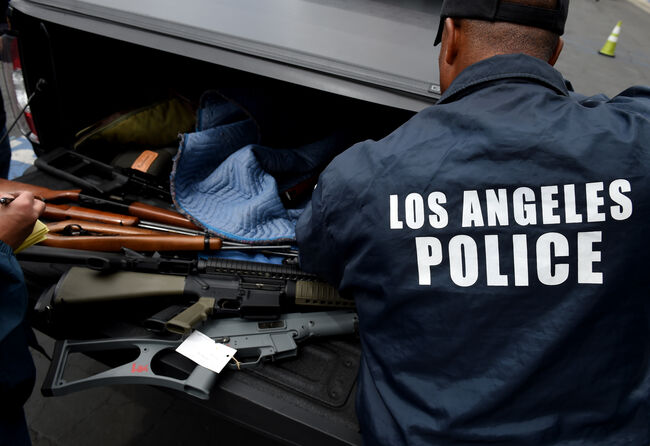 The President weighed in on some of the biggest stories driving the news over the weekend in an interview with Fox News. Trump addressed whether he thought the Saudi Crown Prince played a role in the murder of Jamal Khashoggi, saying "will anybody really know?" He also was hesitant to confirm there were any more staff shakeups coming soon. Ginger Gibson, political reporter for Reuters, joins us to discuss that and the some of the last House and Senate races that were decided over the weekend.
Next, if you drive in Los Angeles, just be aware that the LAPD and Palantir are watching you. Being used by stations across the country, police have increasingly turned to using Automatic License Plate Reader systems as a tool to help track down bad guys. Privacy groups warn that officers could be using it as a "surveillance tool" possibly targeting people who aren't involved in criminal activity. Mark Harris, writer at Wired, joins us for more on how police are using this tool.
Finally, a case that started off as a feel good story has now turned into a fraud case, we find out that a New Jersey couple who started a GoFundMe page for a homeless veteran and raised over $400,000 was all a scam. They were all in on it, and if they hadn't let greed overtake them and fought about the money, they might have gotten away with it. My producer Miranda joins us for the GoFundMe Paying it Forward scam.